For many folks, the sea is their passion, for them being on the sea racing against the tide and the clock there is nothing better. If cash although is a problem, and you just can't exactly fork out a couple of million dollars for a racing yacht than why not consider racing scale yachts.All you need is your boat and your imagination, obviously you would be racing them in a controlled environment and not on the open ocean, but the feeling is still the same,just in miniature. It may seem that this hobby is for the younger generation, but if one were to give it a go, you would find that this hobby is far from a younger persons sport. So how does one get into this type of racing?
 How To Get Into RC Racing
So how does one get around to doing this? The best way is to join an RC boat hobby club or similar organisation, most cities will have a club and all you need to do is look into the phone book and find one.Being part of a club has two fold benefits, firstly if you want to grow in knowledge than most clubs will have members who will gladly help you out, secondly learning about races and how to compete can only be accomplished if you're part of a club, get some practice while your at it as well. Once you find out about a race, make sure to get a copy of the details, directions, race times, class of boat ETC. Just for interest some of the rules that an individual would want to keep in mind before they hit the boat race, are that no external energy should be provided to the already built in power system, this a strictly enforced rule.
What Boat To Buy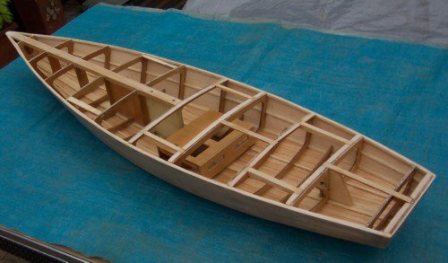 To compete you will want to buy a boat if you haven't already. This can prove to be quiet complicated in the beginning, as you get to know the different boat styles ETC, you will get less confused, below you will find a some of the more popular shapes.
Hydro RC's
These are aerodynamically designed boats , powered by large propellers. Unlike other Radio Controlled boats, the propellers are not completely submerged, they are known for there amazing speed and handling prowess.Often they are modeled after hovercrafts and are raced in a formula 1 type style around a water track.
Scale RC's
If you like the real thing than scale boats are for you, built to look like the real thing, just smaller, taking to the water with one of these beauties is real fun.Racing sail RC boats is another past time that folks really enjoy, the remote sail is controlled via an electric motor and from a distance of about 300 m.
Cats and Deep V's
Another popular style are the catamaran and v boats. These designs give the boats an amazing handling perk , and topped off with stylish and quiet realistic interiors and finishes, they look great as well.